Archives
26. Jan. 2018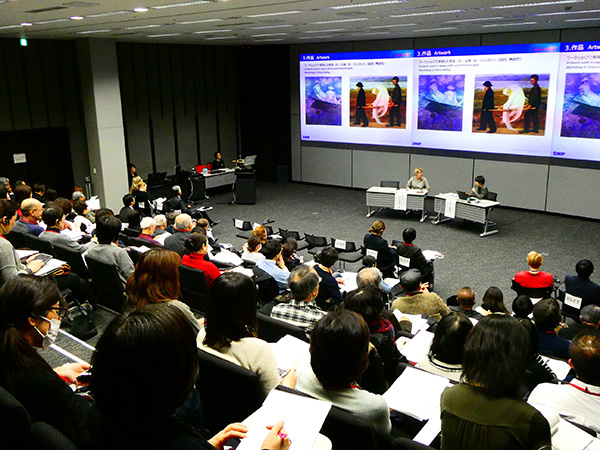 Seminar
"Two Art Projects from Japan and Finland: The Power of Art"
This seminar as a sequel to the "Museum and Well-being" symposium in 2016.
This seminar was divided into two parts. The 1st program focused on interim reports in the form of lectures and presentations about art appreciation workshops for elderly persons conducted in Japan and Finland.
The 2nd program was dedicated to a presentation of the Ateneum Art Museum's upcoming exhibition and a panel discussion related to the phenomenon of Japonism in Nordic countries.
Please refer to the report for further details.
Proceedings:(PDF 2.3MB)
2. Nov. 2016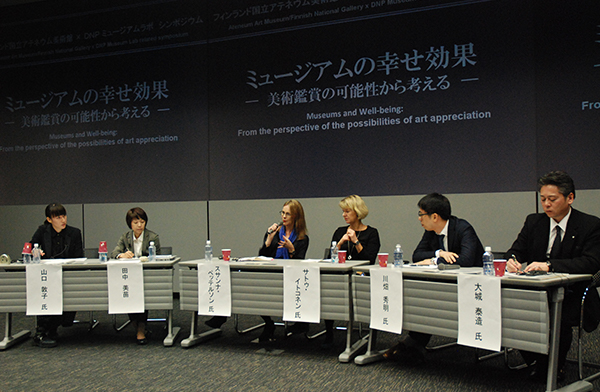 Symposium
"Museums and Well-Being: From the Perspective of the Possibilities of Art Appreciation"
The symposium was held as a kickoff event of the new project by DNP Museum Lab and Ateneum Art Museum of the Finnish National Gallery.
The symposium consisted of two sessions; presentations and panel discussion. Six speakers made presentations on their thoughts concerning the roll of the museums and the approches to art works in our modern society, as well as the wellbeing and the effectiveness in welfare affairs achieved from art appreciation, by introducing their individual practices. During the panel discussion, opinions based on two themes were exchanged; "What is art appreciation?,""Can museums raise the level of the wellbeing?"
Please refer to the report for further details.
Proceedings:(PDF 2.2MB)