Tools and contents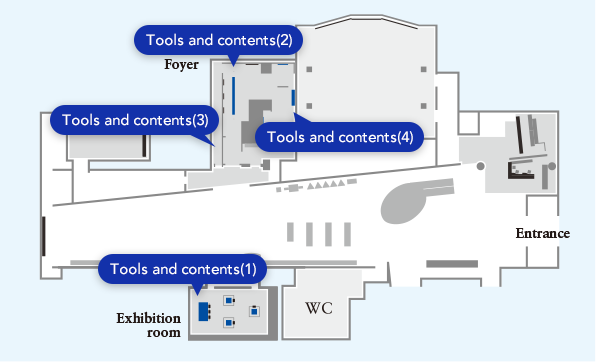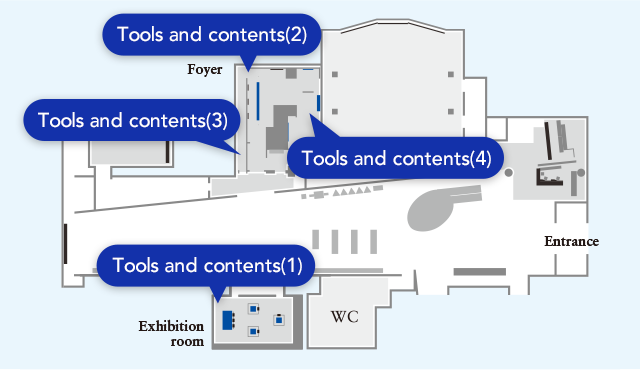 This exhibition provides an opportunity to discover the Richelieu Site's artworks and spaces digitalized by DNP using a set of tools designed for art discovery and appreciation.​
*Smart glasses and head-mounted displays cannot be used by children age 6 and younger.
*To avoid congestion in the exhibition hall, visitors are requested to use the smart glasses within a given time after their booked entry time. You may miss this part of the experience if you arrive late.
Exhibition introduction video
(in Japanese only)
An interest-sparking art viewing tool to explore while standing in virtual spaces
Discovering virtual objects in an exhibition room

(1) An interest-sparking art viewing tool combining the real and the digital worlds

Once in the exhibition hall, put on the smart glasses and look into empty display cases. You will see the Richelieu site's precious objects in their digital form as if they were right in front of you. The audio guide will help you to explore each object's unique features.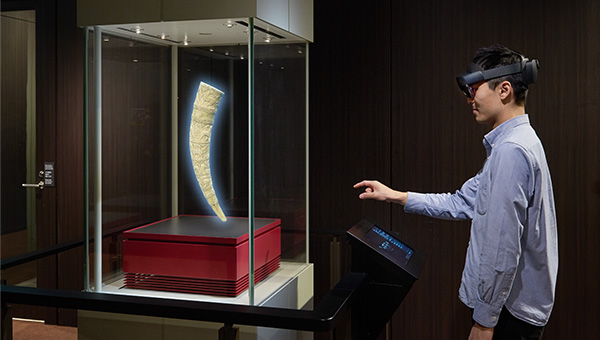 Observing objects and spaces by 360° with high-definition data

(2) An interest-sparking space/artifact viewing tool inviting to touch the screen to know more

Using the viewer's information as a guide, rotate, magnify, or reduce the high-definition images of the BnF's precious objects and spaces. You can observe them in every detail - including the texture of their materials - as if they were in your hand.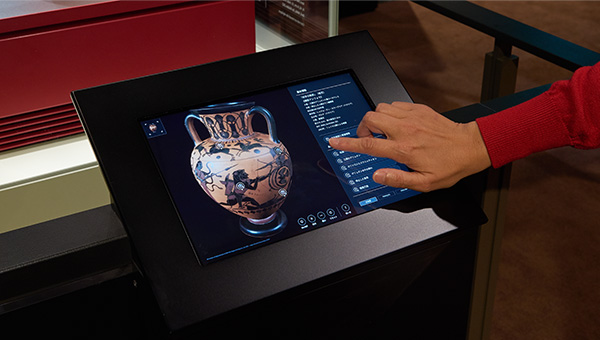 Walking through a historical space

(3) An interest-sparking art viewing tool to explore and walk through virtual spaces

Slip into the VR Mazarin Gallery and enjoy a 360° view of the space as if you were visiting the real gallery. As you move through the VR space listening to the audio guide, you will find yourself tracing the gallery's history and features through the eyes of the artist who painted the 17th-century ceiling.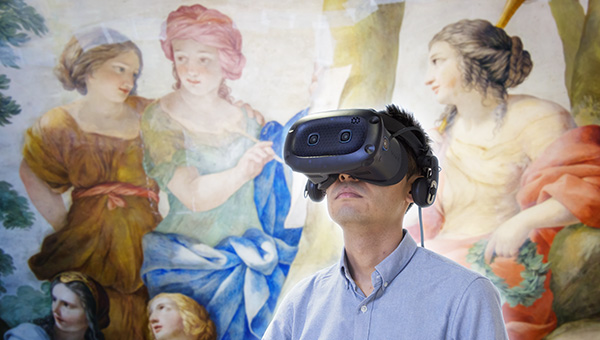 Getting an overall view of the collection and observing artworks from different perspectives

(4) An interest-sparking art viewing tool to discover all kinds of connections

By rotating, magnifying, or reducing a virtual cube displayed on the screen, you can observe the BnF's collection under different thematic fields such as "Materials" and "Iconography". Pass from one theme to another to discover how the objects are related to each other.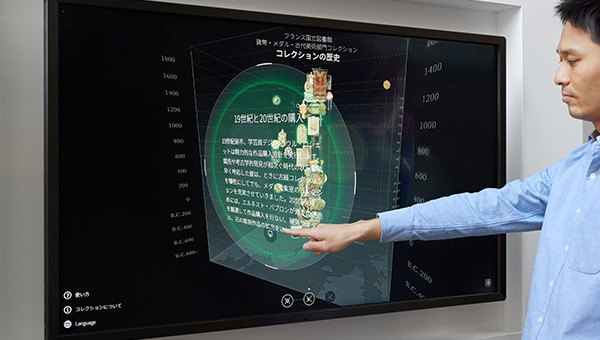 Photo ©DNP Dai Nippon Printing Co., Ltd. 2021, with the courtesy of the Bibliothèque nationale de France.
Organization :

Co-organized by :

Supported by :